Make an order between now and January 31st 2024 and get a discount on your project:
Orders between $1K and $5K receive a 5% discount. Orders between $5K and $10K receive a 7% discount. Orders received over $10K receive a 10% discount! Orders must be booked (down payment received) before January 31st, 2024. The discounted amount is based on the subtotal before taxes. Must say "Give me the Discount!!" at the time of order placement.
Accelerate your business growth with impactful, attractive signs and graphics by Denver Signs & Graphics, a Denver sign company!
The right blend of indoor and outdoor signage will not only attract new customers and clients to your business; it will provide them with the information they need to understand what your business is, what you have to offer, and why they should do business with you. At Denver Signs & Graphics, our talented and experienced team of expert sign designers, fabricators, and installers create impactful signage that works for your business. Whether you are a brand new business looking for your initial signage package, or an established business looking to update your storefront or add signage elements, we will make smart recommendations to ensure you are getting the right signs for your needs. If you are looking for custom signage to elevate your message, Denver Signs & Graphics is your Denver signage partner.
Call Denver Signs & Graphics today at (720) 664-8954 for your Free Consultation with a Signs & Graphics expert!
Signs That Work For You
The purpose of signage is to help you to accomplish a goal within your business. Promoting your products and services, building brand recognition, helping visitors to navigate your facility, and improving employee morale can all be achieved with the right signs and graphics. Denver Signs & Graphics creates signage that works for you. From eye-catching building signs to sales-supporting tradeshow displays, we are a full-service sign company that understands the importance of sending the right message at the right time. You don't have to know exactly what signs and graphics your business needs. We are expert consultants that will share our knowledge with you so you can make the right choices for your business. If you are looking for attractive, cohesive
business signage
that attracts more customers and improves their experience, we are here for you.
The Right Signage For Your Business
Whether you are a retail store, restaurant, service provider, professional service/office building, manufacturer, school, non-profit organization, or any other business type, you need the right signage for your unique needs. Denver Signs & Graphics works to understand your goals, brand personality, physical space, and budget to create attractive signage elements and packages that fit your business and needs. All of our signage is custom crafted to suit your specifications, allowing you to get exactly what you want. Professionally manufactured and installed signage lets your customers know that you mean business. By using cohesive brand elements, colors, and fonts, you can create an attractive facility for any brand or organizational type. Whether you are a brand new business or are looking to update your image, Denver Signs & Graphics has the knowledge, tools, and resources to create the perfect signs for you!
Eye-catching outdoor signs are the #1 reason why a new customer comes into your business! (International Sign Association, 2017) We capture your brand personality and create appealing storefront displays that are sure to stop potential new customers in their tracks. From channel letter and dimensional letter building signs to window graphics, a-frame signs, box signs, flag signs, and more, we will determine the right signage blend for your business needs and handle every aspect of design, fabrication, and professional installation. Get your business noticed with high-visibility, high-impact exterior signs and graphics by Denver Signs & Graphics!
Indoor signs are vital to providing a positive experience for your visitors, customer, clients, and even your staff. Indoor signage not only simplifies navigation with smartly-placed wayfinding signs, directories, or department signs, it can also improve guest and staff safety, while increasing brand engagement through consistent, cohesive design elements. Our talented team of business sign specialists provide consultation services to help determine the right signage blend for your needs. We would love to visit your business location to help you understand how impactful signage can best be used in your space and to assist you in accomplishing your business goals. From lobby signs to ADA signage, promotional wall-murals, product displays, and more, Denver Signs & Graphics is the Denver partner you can rely on to provide attractive, impactful indoor signs that are right for your business.
Expand your brand visibility beyond your business doors with eye-catching, attractive custom commercial vehicle wraps and graphics! Whether you are looking for fleet wraps, or a single vehicle magnet, Denver Signs & Graphics understands the importance of professional design, manufacturing, and installation of your vehicle graphics. Many industries find benefit in utilizing branded car wraps for their business vehicles. Whether you make house calls, frequently travel for business, or simply want to improve the lifespan of your investment, custom wraps can not only improve your brand exposure, they can also lend professionalism and credibility to your team. We create cohesive wraps for every vehicle in your fleet, including truck wraps, van wraps, trailer wraps, bus wraps, semi wraps, boat wraps, and even golf cart or ATV wraps! If you are looking for a Denver signage provider that can elevate your message, look no further than Denver Signs & Graphics!
Attractive vinyl banners, wraps, signs, and graphics produce heightened exposure and promotional assistance for your organization. When searching to find a method to gain interest to your shopfront, assisting potential clients with searching for a certain area, product, or department, or would like to boost interest in a promotion, our vinyl signage specialists design, build, and install the correct customized solutions for you. We are a local all-inclusive custom vinyl signs, banners and graphics vendor, delivering your organization personalized sign printing products and services, including graphic design, efficient manufacturing, and skilled installation. Our local facilities allow us to expertly produce just about any high-visibility and high-impact promotional vinyl signage you desire. When it's personalized window graphics, lettering, floor graphics, decals, banners, wraps, vinyl clings or any other signage element you are considering, our vinyl sign pros can tackle your project with talent, speed, and with great attention to each and every detail.
Denver Signs & Graphics is your Denver custom sign provider. Every sign we manufacture is custom crafted to meet the unique needs and desires of our partners. We ensure that our custom signs are complementary and cohesive with your brand, physical location, needs, and budget. Whether you are looking for custom storefront signs, custom indoor signs, custom vehicle wraps, or custom vinyl signs, we can deliver for you.
A custom sign allows your business to display the personality and character of your brand. Your specialty signage can include your brand name, colors, fonts, logos, and unique marketing slogans, taglines, or messages. Every aspect of your sign can be customized to your specifications.
We have a team of in-house consultants and designers who work together to ensure we get things right before your project every moves to manufacturing. We can provide on-site evaluations to determine appropriate size and placement, as well as work within your existing brand requirements for the ultimate in cohesion. If you are looking for a custom signage partner to help your brand stand out, Denver Signs & Graphics is the right choice for you!
Our Process
Free Signage Consultation
Every project begins with a free signage consultation with one of our experts. We will review your needs, discuss your goals, and formulate a plan for how to best accomplish them through the use of impactful signs and graphics. We make smart recommendations to ensure you are getting the right elements for your business.
Professional Sign Design
Need help creating the perfect sign design? Our talented graphic designers can take your ideas, creatives, and existing signage elements to create new, impactful signs that are complementary of your brand and location. We always provide a sample design prior to installation for your review and feedback to ensure everything is exactly how you want it.
Efficient Sign Creation
Our signage projects are all handled by our on-site project manager, located right here in our Denver sign shop. Our focus is on creating attractive signage elements utilizing efficient production techniques that save time and money. We use environmentally friendly materials and practices where ever possible. If you want your sign to be done right and on time, there is no better partner than Denver Signs & Graphics.
Expert Sign Installation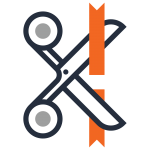 Our expert sign installers ensure that your final signage elements are attractively finished and safely installed. From rooftop signs to cut vinyl lettering, we can handle any size installation job with expert precision. Professional installation is key to a long-lasting, attractive sign that will attract and impress for as long as you need it to.
Our Commitment To You
Denver Signs & Graphics is dedicated to providing the right signs and graphics for your business, within your budget and timeframe. Our goal is to become your sole signage provider, delivering the high-quality, attractive, and affordable signs, wraps, and graphics your business needs to attract new clients, improve the customer experience, and ultimately put more dollars in your pocket.
Contact Denver Signs & Graphics today at (720) 664-8954 for your Free Consultation with a Signs & Graphics expert!